About Us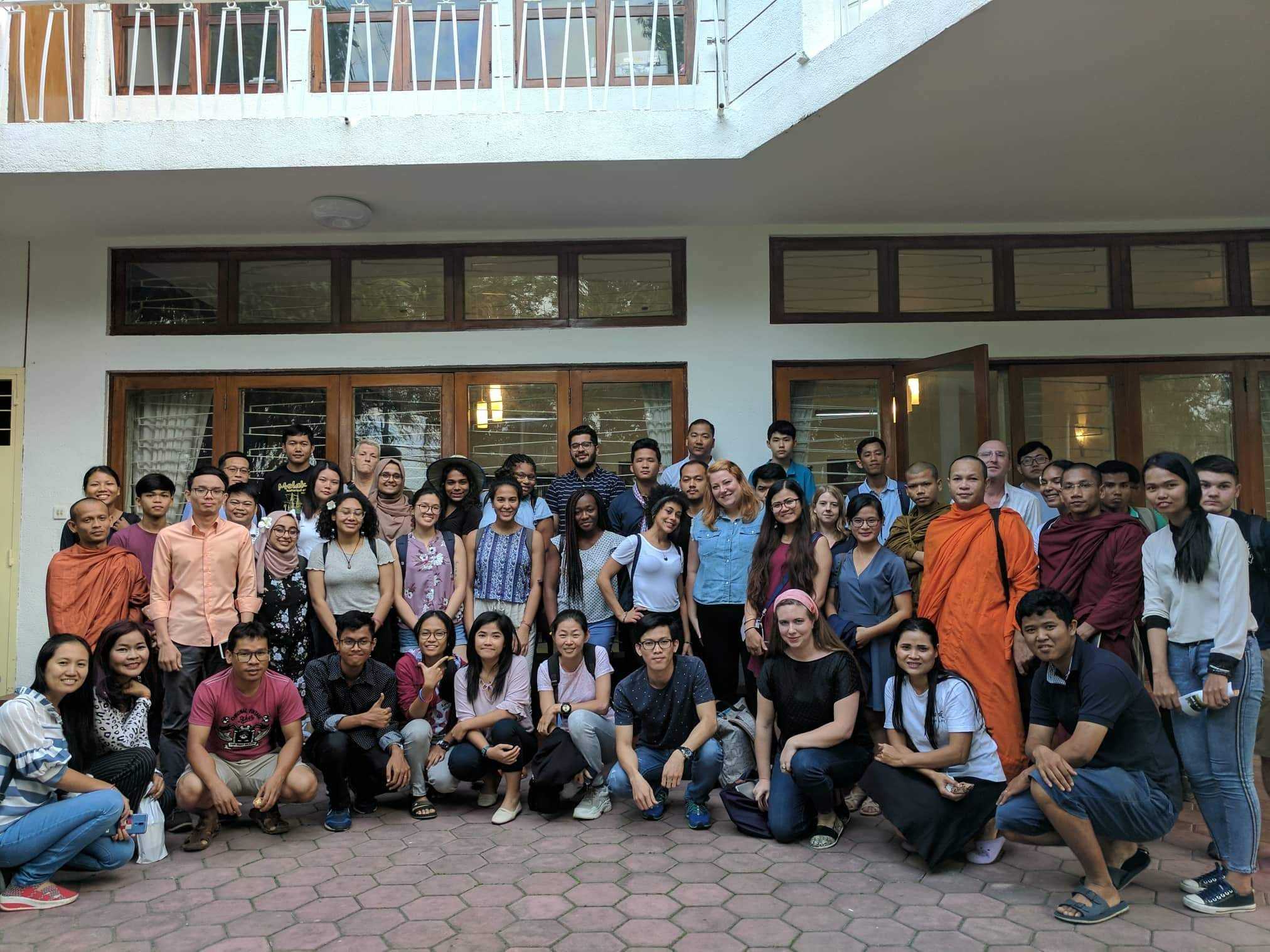 Politikoffee is a group of young enthusiastic and social media-savvy Cambodians who love sociopolitical and economic discussion. Established in 2011, Politikoffee aims at cultivating Democratic Political Culture in Cambodia through raising socio-political awareness and promoting the culture of discussion, debate, and challenge among youths, based on principles of national interest, open-mindedness, and fraternity.Politikoffee has stationed its first weekly forum at KAS office since early 2015.
This privilege has remarkably promoted the images, trust, and reputation of Politikoffee among general participants, high profile guest speakers and the national and international media. Until now, at least 250 weekly forums have been organized with the participation of national and international speakers ranging from prominent activists, government officials, foreign diplomats, and ambassadors, NGOs/think tank leaders, researchers, and experts.
There are more than 500 active members of Politikoffee with an overage of 40 participants per forum weekly. More than 2000 youths on Facebook want to be our online members. In addition to a roundtable discussion at KAS office, online discussions are active in Politikoffee Facebook Group (518 active members) and Twitter (7,081 followers). Politikoffee Facebook page has 10,665 people follow.
Read more...
Our mission
To raise media, democracy and political literacy through disseminating news on the state of affairs, critical analysis and training. To promote youth's political and civic participation from an entrepreneurial, non-conventional and innovative approach. To inculcate discussion, debate, and challenge about the state of affairs among youth from diverse backgrounds. To offer soft and life skills for youth to excel their personal and professional development. To use state-of-the-art technology to engage youth in political and civic engagement.
Read more...
Our vision
A new democratic political culture and vibrant civil society where an innovative, policy-oriented, solution-focused and non-confrontational approach of political leadership and participation is established on the principles of national interests, open-mindedness, solidarity, and fraternity.
Read more...
Our value
Politically socialize and nurture the youth to become future leaders. Apart from personal talent and interest, future leaders need to have both theoretical and practical knowledge and skills on civic and political leadership and participation.
Read more...
Our History
Having learned that most of the Cambodian youths have spent most of their time on entertaining programs, alcohol consumption, and paying little attention to sociopolitical developments after graduating from college, Ou Ritthy established a youth-led group called Politikoffee on July 2011. Politikoffee is derived from the terms "Politics and Coffee."
Politikoffee gathers youth at a coffee shop every Saturday afternoon to drink coffee, not alcohol and talk politics, not entertaining programs. Politikoffee is a group of young enthusiastic, and tech-savvy Cambodian youth who love discussing socioeconomic, political developments, and democratization in Cambodia and the region. They are democracy-loving youth who genuinely care for their national interest.
Till now, we have more than 200 members who often come to join our discussion, and some 50 are active regular members who join Politikoffee every weekend. The number of members keeps growing. Besides the 200 members, we have around 400 other online youth who join the online discussion and have requested to be our members. However, as our policy, we accept those to be group members provided they have at least attended our face-to-face discussion once. Having more members involving in the forum, Ritthy in early 2013 invited three most active members to be Politikoffee co-founders- Ly Malin, Lach Vannak, and Chheng Channy. Politikoffee aims at cultivating "Liberal Democracy" in Cambodia through raising sociopolitical awareness and promoting a culture of discussion, debate, and challenge among youths, based on principles of national interest, solidarity and fraternity. We want to create a democratic political culture, which to our belief, behaviors of political participation are the starting point and stepping-stone to sharpen a new promising political perception for Cambodia. Pragmatically, in the Cambodian context, an informal way of political dialogue among youths and their peers is the most effective. We first started from political discussion, political debate, knowledge/skill-sharing from seniors and experts, and analytical writings.
Currently, among our active 200 political discussants. Having informed and learned from each other, these youths share and spread political and electoral information via social media, especially Facebook and Twitter. They have done the admirable jobs during the National Assembly election 2013 by becoming active citizen journalists to spread electoral irregularities and breaking news. We fearlessly and openly speak our mind as the fact that the Politikoffee forum is informally organized by peers group who get to know each well. Therefore, everything we say is outspoken, independent, open-minded, amiable, and responsible yet challenging and thought-provoking. We wish to see Politikoffee continues to play a more significant role in cultivating a democratic political culture in Cambodia. Also, we want to see the new generation of Cambodia perceiving politics not a threat to individuals' lives but understanding politics as one of the most significant parts of life and the future of individuals and the nation. PLAN: To achieve this, in the short future, we want to own a coffee shop named "Politikoffee," where politics, democracy, and coffee lovers meet up and discuss current political issues. Politikoffee Shop is designed to function as a one-stop service to provide Cambodian people and foreigners who come to visit, work or live in Cambodia with complete, up-to-date socioeconomic, political, electoral, social media and youth situations. By just spending one hour discussing and drinking a cup of coffee. We believe in political evolution, not revolution prevailing in Cambodia.
ACTIVITIES: We first welcome participants and provide weekly socioeconomic and political news briefing. Then we start our political discussion or debate we set several days ago. In case we have speaker, after update weekly news brief, the speaker begins sharing main ideas of the set topic for some 30 minutes, then the remaining two hours are for exchanging views and challenging. For the last four years, we have discussed, debated, and challenged.
Interestingly, from May 2014, we have initiated a Young Analyst program. Since then, what we have shared and discussed are put into analytical writing. GOAL: A democratic political culture prevails in Cambodia resulted from raising socio-economic, legal, and political awareness and improving the perception of discussion, debate, and challenge among youth. The responsible civic participation and socialization of childhood are the primary catalyst to transform Cambodia towards a better democratic system based on the principles of the rule of law, democratic governance, and sustainable development.
Read more...
Our team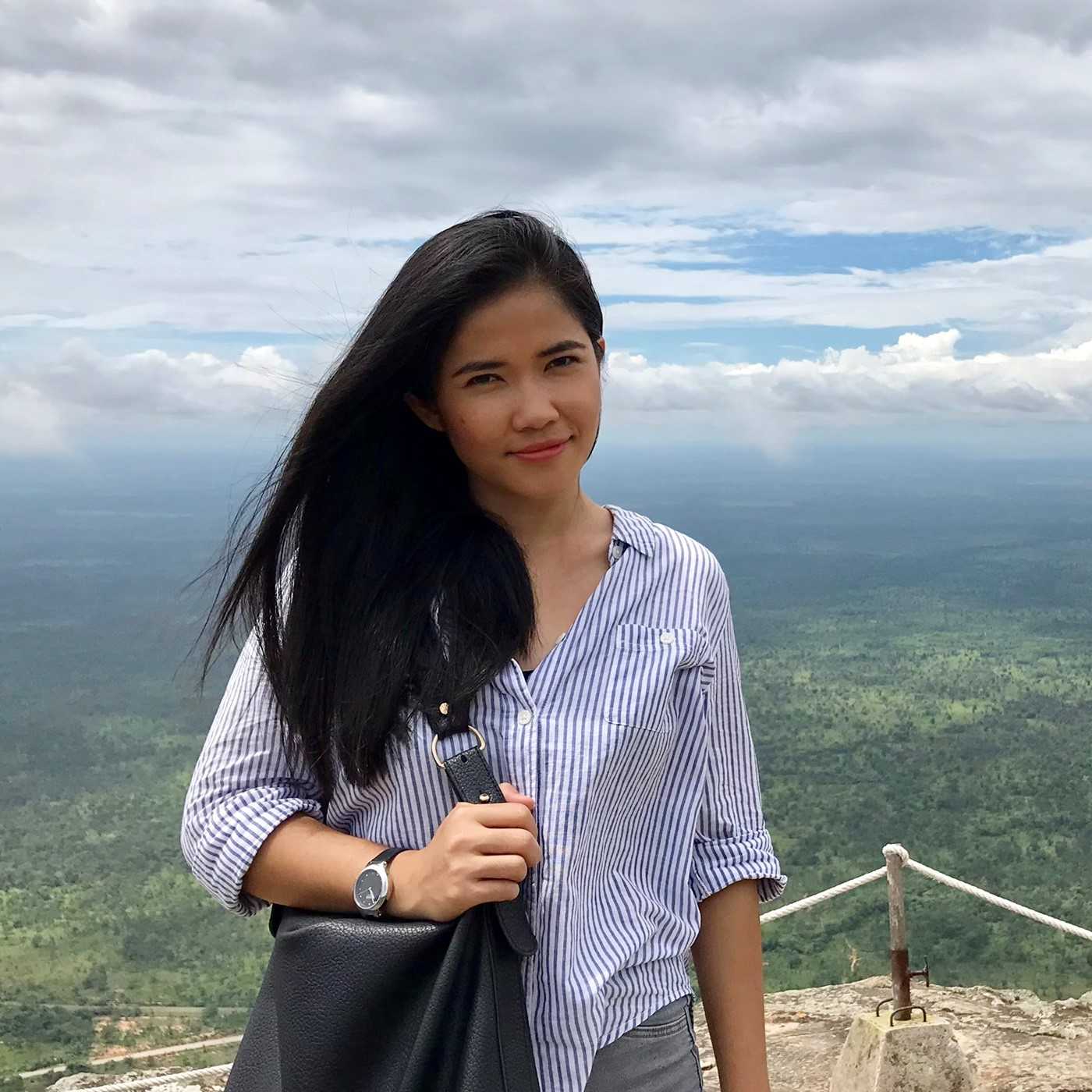 Vicheka Kann
Vicheika is a freelance journalist based in Phnom Penh and covers stories related to politics, human rights, social justice, and social issues. She was a former Vice President of the board members of Cambodian Journalists Alliance (CamboJA). Vicheika is also a trainer of "Newsroom Cambodia" training, a smart project that aims to contribute to an improved environment for online freedom of expression in Cambodia. She graduated with a Bachelor's degree in Law from the Royal University of Law and Economics.
Read more...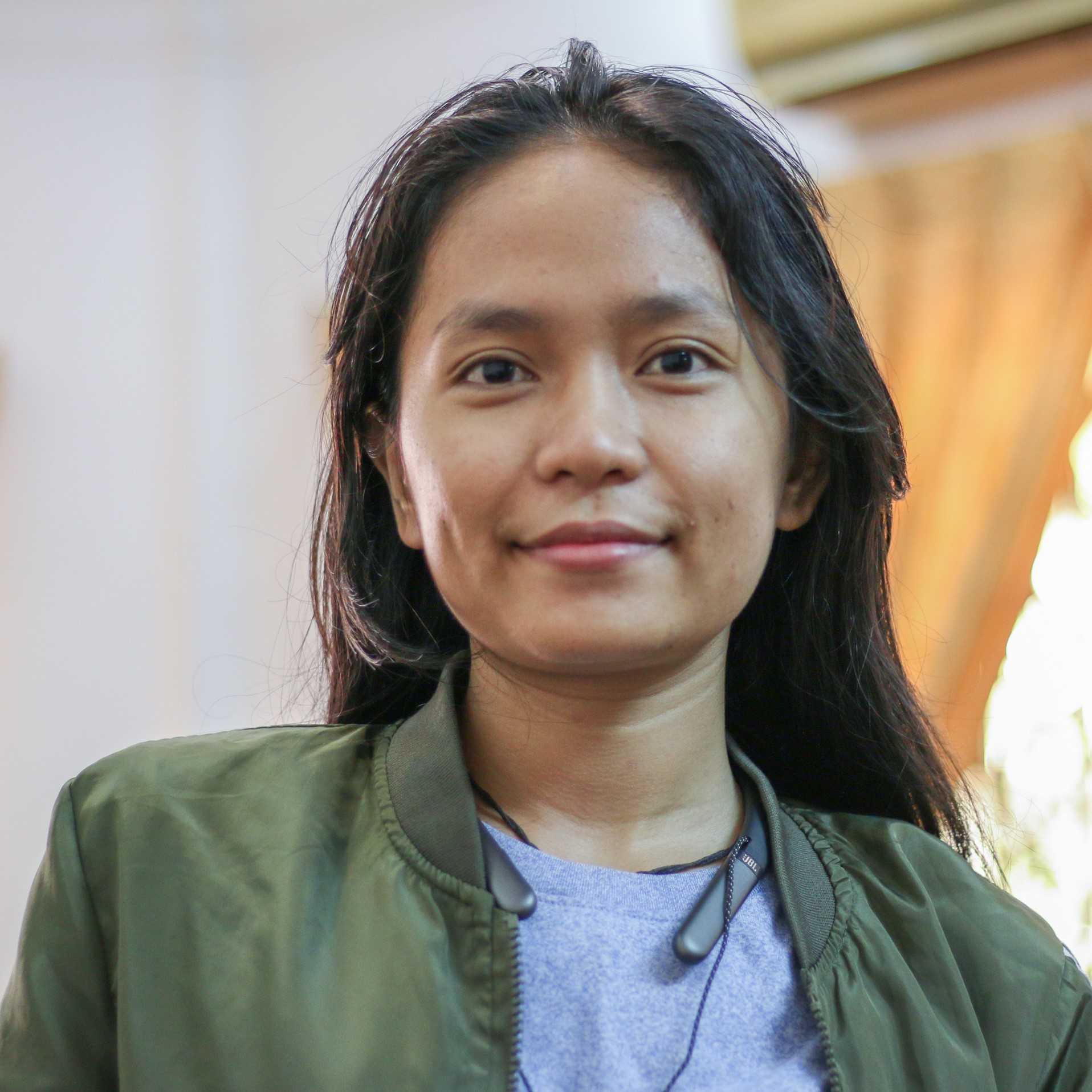 Seavmeng Samoeurth
Meng is currently Project Coordinator of Politikoffee under the project of: "Youth Engagement in Accountable and Gender Responsive Public Service", which is funded by EU and SIDA through TI Cambodia and ActionAid Cambodia. She previously joined SILAKA Cambodia as Communication Officer and TI Cambodia as Media and Communication Intern. She graduated with a Bachelor's degree in Media Management from The Royal University of Phnom Penh.
Read more...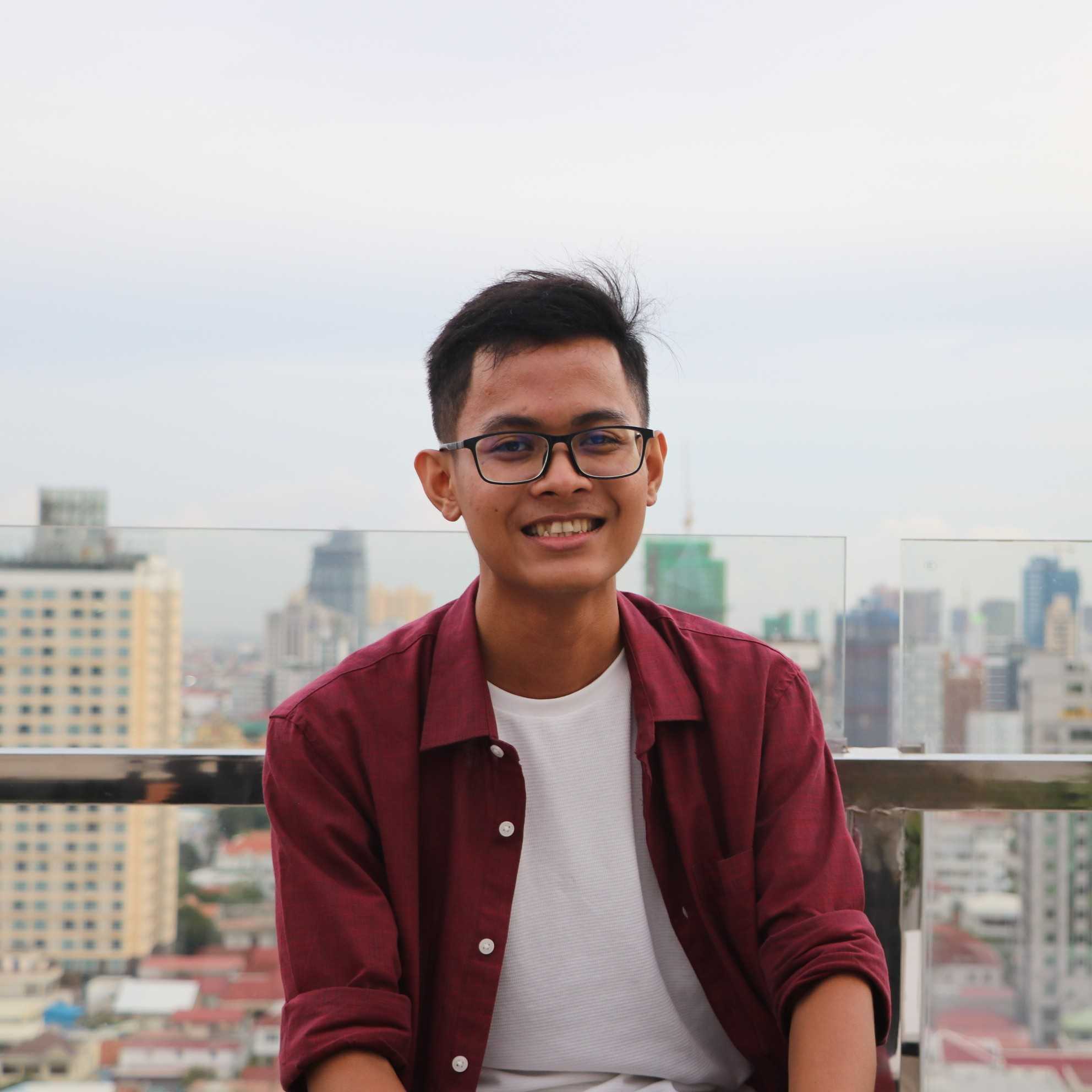 Sambath Ngel
Sambath is currently a senior year student majoring in Political Science and International Relations at Paragon International University. He is currently a Project Assistant Intern at Politkoffee and a Research Intern at Cambodian Institute for Cooperation and Peace. Sambath is a former participant of the First Konrad-Adenauer Stiftung Political Education Academy (KASPEA) in 2019 and a former delegate of the Young Diplomats Forum 11th Edition in Kuala Lumpur, Malaysia in 2018.
Read more...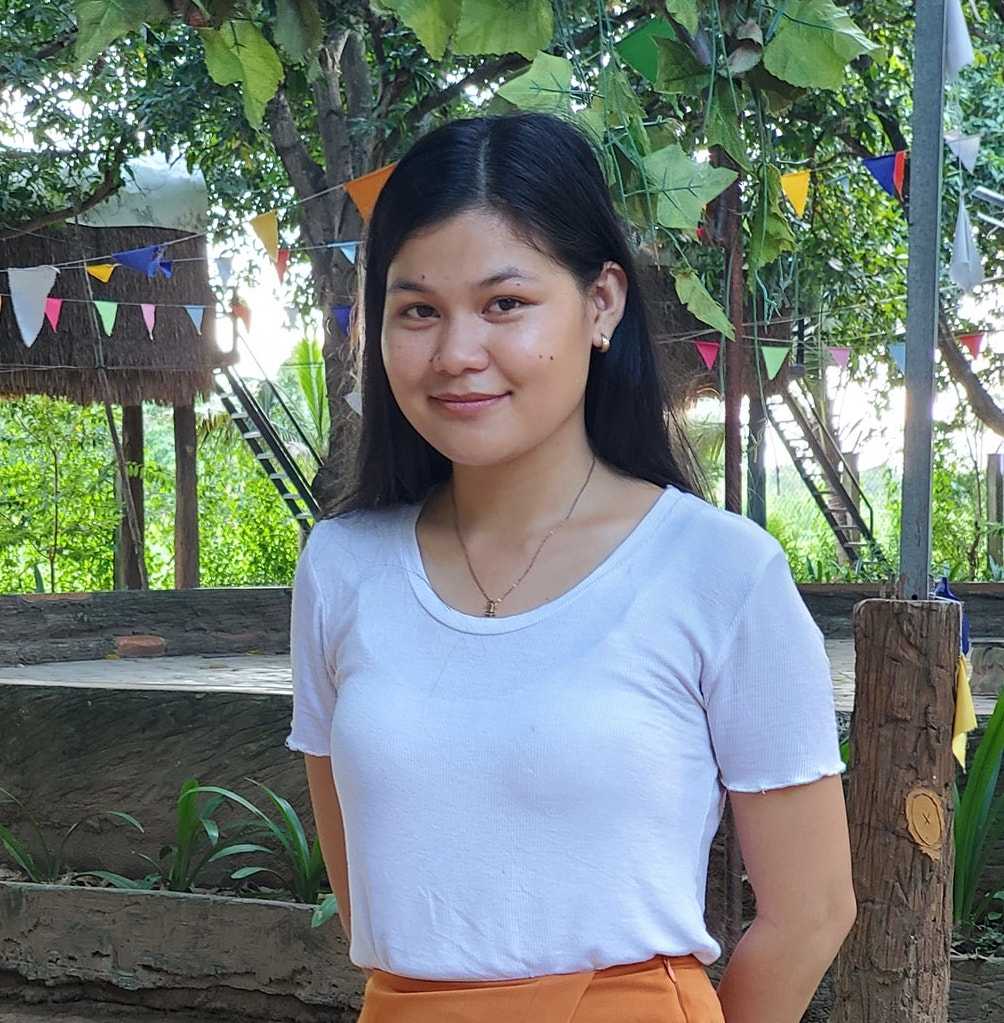 Socheata Meas
Socheata is a senior student majoring in Global Affairs at the American University of Phnom Penh (AUPP). She has just finished internship at TI Cambodia, the U.S. Embassy in Phnom Penh, and the Ministry of Foreign Affairs and International Cooperation. She was a participant in YSEALI Good Governance and Civic Engagement, an organizer of a debate competition sponsored by KAS Cambodia, the advisor committee of the Center for Southeast Asian Studies at AUPP, and a scholar of KAS Young Scholars for Excellence Program.
Read more...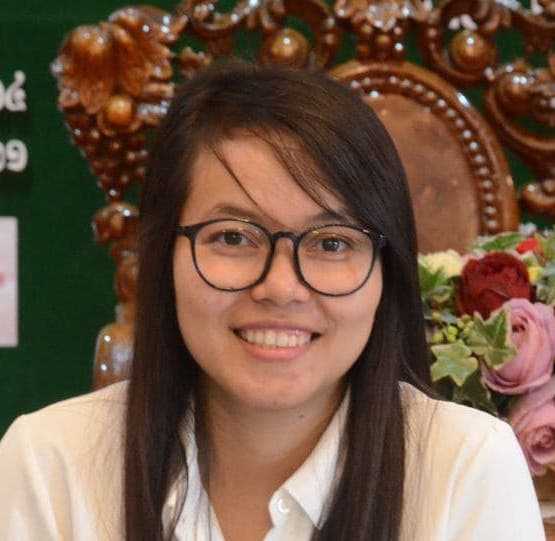 Mariny Oy
Mariny is currently Project Coordinator at a local NGO working to empower women and youth, transform conflict and prevent violence including gender-based violence by providing tool and space for dialogue and deeper understanding of gender and peace. She graduated with Bachelor's degree in International Relations (IR) from Pannhasastra University of Camboddia (PUC). Her field of interest is geopolitics, Cambodia's policy in foreign relations and youth participation in politics.
Read more...